Posts for: October, 2017
By Trish Palmeri, DDS
October 16, 2017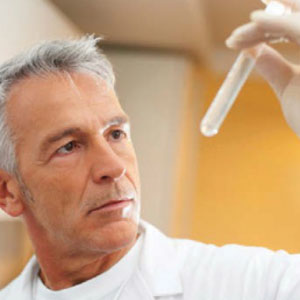 Saliva probably doesn't rate high on your amazement meter. You're more likely to notice its absence and the dry irritation that results.
But you might be more impressed with this unsung bodily fluid if you knew all the things it does. It's definitely a multi-tasker, performing a number of jobs (including aiding in digestion) that not only keep your oral health on track, but your general well-being too. And there are even new testing methods where saliva may even tell us when you're not doing so well.
Here are 3 more tasks your saliva is doing for your mouth right now that truly makes it amazing.
Cleansing. Your teeth's chewing action shreds food so it's easier to digest. But that also leaves behind tiny particles in your mouth. Bacteria feast on these particles (especially carbohydrates like sugar) and produce acid as a byproduct, which can increase your risk of tooth decay. Saliva serves as a kind of "rinse cycle" for your mouth, helping to wash a good bit of these errant particles down your throat and away from hungry bacteria.
Defense. Speaking of bacteria, your mouth is home to millions of them. While most are harmless or even beneficial, a fraction can harm your teeth and gums. Saliva is your first line of defense, emitting an antibody known as Immunoglobulin A that targets these bacteria. Saliva also produces an antibacterial substance called lyzozyme that prevents bacteria from growing.
Enamel Protection. Although it's the strongest substance in the body, your teeth's enamel can't withstand the effects of mouth acid, the by-product of bacterial feeding and growth. Acid levels naturally rise after eating; but even this sudden rise can begin the process of demineralization where minerals in enamel dissolve. Saliva saves the day by first neutralizing the acid and restoring the mouth's normal pH in about thirty minutes to an hour. It also helps restore minerals in enamel, a process called remineralization. It's all in a day's work for this remarkable fluid.
If you would like more information on the importance of saliva to oral health, please contact us or schedule an appointment for a consultation. You can also learn more about this topic by reading the Dear Doctor magazine article "Saliva: How it is used to Diagnose Disease."
By Trish Palmeri, DDS
October 08, 2017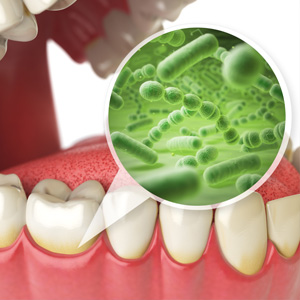 Here's a sobering statistic: you have a 50/50 chance over your lifetime for developing periodontal (gum) disease. And it's much more serious than irritated gums: if not treated aggressively you could experience bone loss, which can not only lead to tooth loss but actually increases your risk of heart attack and stroke.
Initially, you may not notice any symptoms unless you know what to look for: mainly red and puffy gums that frequently bleed during brushing and flossing. As the infection advances into the underlying support structures that hold teeth in place you may also notice receding gums (moving away from your teeth causing them to look longer), pus around the gums or lingering bad breath or taste. And one or more loose teeth are a definite sign the supporting structures have weakened severely.
So, how does gum disease happen? It starts with bacteria. Your mouth contains millions of these and other microorganisms, most of which are friendly and even beneficial. Unfortunately, a fraction of them can infect and harm tissues like the gums and underlying bone. Your mouth's defenses can normally handle them if their numbers remain low. But a bacterial population explosion can quickly overwhelm those defenses.
Bacteria are like any other life form: they need a secure environment and food. Disease-causing bacteria establish the former by utilizing proteins and other components of saliva to form a sticky biofilm on teeth known as plaque. Within the safe haven of dental plaque bacteria quickly multiply and form a complex and concentrated ecosystem feeding on remnant food particles, especially sugar and other carbohydrates.
The key to gum disease prevention (as well as treatment) is to deprive bacteria of their home and food source by removing plaque and its more hardened form calculus (tartar). You can manage plaque buildup by brushing and flossing daily, seeing your dentist regularly for cleanings to remove any remaining hard-to-reach plaque and calculus, and eating a nutritious diet with fewer sweets or other carbohydrate-rich snacks.
You can further lower your disease risk by avoiding smoking and other tobacco products and moderating your consumption of alcohol. And be sure to see your dentist as soon as possible if you notice any signs of infection with your gums. Taking these steps can help you avoid gum disease's destructiveness and help preserve a healthy and attractive smile.
If you would like more information on gum disease, please contact us or schedule an appointment for a consultation.