Posts for tag: tooth decay
By Trish Palmeri, DDS
September 27, 2019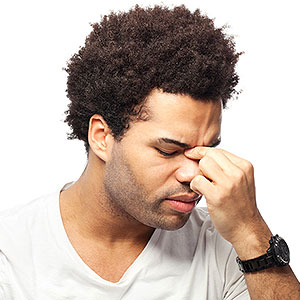 If you suffer frequent sinus infections, you might want to talk with your dentist about it. It could be your chronic sinus problems stem from a deeply decayed or infected tooth.
Sinuses are hollow, air-filled spaces in the front of the skull associated with nasal passages. The largest, the maxillary sinuses, are located just behind the cheekbones and above and to the rear of the upper jaw on either side of the face. These sinuses can become painfully congested when infected.
One possible cause for an infection in the maxillary sinus can occur in certain people whose upper back teeth (the molars and premolars) have roots that are close to or even protrude into the sinus. This is normally a minor anatomical feature, unless such a tooth becomes infected.
An infection in teeth with advancing decay or whose nerve tissue has died will eventually reach the root tip through tiny passageways called root canals. If the roots are close to or penetrating the maxillary sinus, the infection could move into the sinus. This is known as Maxillary Sinusitis of Endodontic Origin (MSEO).
A case of MSEO could potentially go on for years with occasional flare-ups of sinus congestion or post-nasal drip. Because of the nature of the infection within the sinus, the affected tooth itself may not show the normal signs of infection like sensitivity or pain. Doctors may attempt to treat the sinus infection with antibiotics, but because the actual source of the infection is within the tooth, this therapy is often ineffective.
If your doctor or dentist suspects MSEO, they may refer you to an endodontist, a specialist in root canals and interior tooth problems. With their advanced diagnostic capabilities, endodontists may have a better chance of accurately diagnosing and locating the source of a tooth-related infection.
As with any non-vital tooth, the likely treatment will be root canal therapy in which the infected tissue within the tooth is removed and the empty spaces filled to prevent future infection. For MSEO, the treatment not only preserves the tooth but may also relieve the infection within the sinus.
If you would like more information on the possible dental causes to sinus problems, please contact us or schedule an appointment for a consultation.
By Trish Palmeri, DDS
August 18, 2019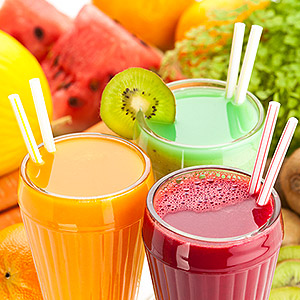 All-natural fruit juice with no additives: now what could be wrong with that? Nothing—unless your child is over-indulging. Too much of even natural fruit juice could increase their risk of tooth decay.
To understand why, we first need to look at the real culprit in tooth decay: mouth acid produced by oral bacteria as a byproduct of their digestion of sugar. Acid at high levels softens and erodes tooth enamel, which causes tooth decay. Acid levels can rise as populations of bacteria increase often fueled by sugar, one of bacteria's primary food sources.
And not just the added sugar found in soft drinks, snacks or candies—even fructose, the natural sugar found in fruit, can feed bacteria. To lower the risk of tooth decay, dentists recommend limiting the daily amount of sugar a child consumes, including natural fruit juices without added sugar.
That doesn't mean you should nix natural fruit juices altogether—they remain a good source of vitamins, minerals and other nutrients. But you'll need to keep your child's juice consumption within moderation.
As a guide, the American Academy of Pediatrics (AAP) has issued consumption recommendations for children regarding all-natural fruit juice. The academy recommends the following daily juice amounts by age:
7-18: 8 ounces (1 cup) or less;
4-6: 6 ounces or less;
1-3: 4 ounces or less;
Under 1: No juice at all.
You can further reduce your child's decay risk by limiting their juice intake to mealtimes, a good practice with any sweetened beverage. Sipping through the day on juice or other sweetened beverages can cause some sugar to stay in the mouth over long periods. This can interfere with the natural ability of saliva to neutralize any acid buildup.
If you're wondering what children could drink instead of juice, low-fat or non-fat milk is an acceptable choice. But the most tooth-friendly liquid to drink is plain water. Drinking nature's hydrator is not only better for their overall health, by reducing the risk of tooth decay, it's also better for their teeth.
If you would like more information on how sugar can affect your child's dental health, please contact us or schedule an appointment for a consultation. You can also learn more about this topic by reading the Dear Doctor magazine article "Squeeze Out the Juice."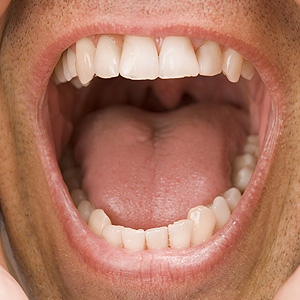 We often don't realize how important something is until it's gone. Like saliva: you're usually not aware that it's cleaning the mouth, neutralizing mouth acid or helping with digestion. But that could change if your saliva flow drops below normal: your health may soon suffer with your mouth taking the brunt.
In particular, reduced saliva flow increases your risk for tooth decay and periodontal (gum) disease. Both diseases are linked to oral bacteria. While many of the myriad strains in the mouth are beneficial, a few bacteria can infect and inflame gum tissues. Bacteria also produce acid, which can soften and erode enamel and make the teeth more susceptible to decay.
Saliva inhibits bacteria in a number of ways. It first clears the mouth of leftover food so not as much stays behind to form bacterial plaque, a thin film of food particles that builds up on teeth. You still need to brush and floss daily to remove plaque, but it's less effective without saliva's cleansing action. Saliva also contains antibodies that destroy disease-causing bacteria and other organisms, which keeps their populations in the mouth low.
One of saliva's most important functions, though, is buffering acid. The mouth's ideal pH level is neutral, but many foods we eat can cause it to become more acidic. Even a slight acidic rise after eating can soften the minerals in enamel. But saliva goes to work immediately and usually restores normal pH within a half hour to an hour. It also aids in re-mineralizing the enamel.
For these reasons, it's important for you to find out the cause of chronic dry mouth and treat it. If it's a side effect of your medication, talk to your doctor about an alternative, or drink more water before and after you take your dose. Certain products can also stimulate saliva flow, like chewing gum with xylitol, an alcohol-based sweetener that has dental health-protecting properties too.
Although you often don't notice this unsung bodily fluid swishing in your mouth, it's important that you take care of it. Keeping your saliva flowing will help ensure better oral health.
If you would like more information on the importance of saliva to health, please contact us or schedule an appointment for a consultation. You can also learn more about this topic by reading the Dear Doctor magazine article "Saliva: How it is used to Diagnose Disease."